12 Powerful Recruiting Trends Affecting Your Time to Hire
Most articles on the main recruiting trends frequently refer to […]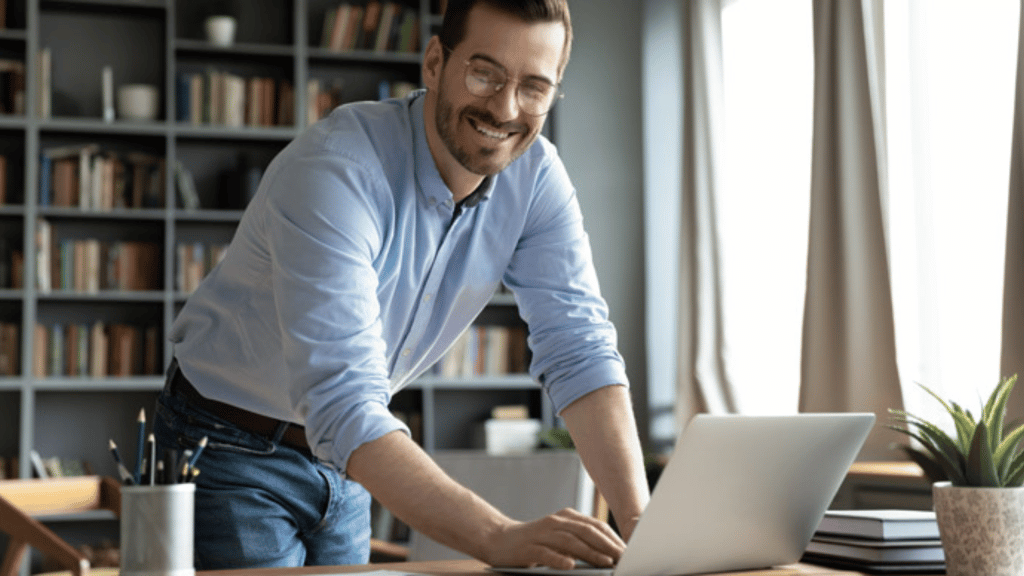 Most articles on the main recruiting trends frequently refer to the obvious approaches that many companies already apply. However, in this post I would like to zero in on unique, advanced techniques, which are seldom used and accepted and yet they are some of the most important recruiting tools impacting your time to hire time.
Some of these trends may surprise you.
Since the candidate holds the power, many current techniques will stop working
83% of recruiters believe that the market has shifted from employer to candidate. In a market managed by candidates, "active recruitment approaches" simply stop working.
Now that candidates are in control and the best candidates have many job offers to consider, recruiting should shift from "assessment" to a "selling candidates" practice. Once candidates start to understand that the market is on their side, they will ask the question "Why should I work for you?"
The dominant role of mobile platforms in every aspect of recruiting
Companies need to understand that applicants should be able to apply for a vacancy directly from their mobile phone. And for market leaders, it has become obvious that the mobile platform, unlike any other communication means, due to its universality and speed should dominate in every area of hiring.
The mobile platform can become the main mechanism for building communications with candidates, disseminating messages aimed at promoting an employer brand, viewing recruiting videos and job descriptions, and publishing relevant job vacancies in communities with candidates.
Ultimately, it can be used for sending notifications, professional evaluation of a candidate, and candidate interviews. Therefore, recruiters and hiring managers should understand how to post job offers from their mobile phones, upload videos, confirm applications, view CVs, schedule interviews and do other administrative tasks. In turn, candidates should be able to apply for a job from their phone and do all the accompanying administrative work from the palm of their hand.
Encouraging a candidate to accept a job offer
During an economic downturn, candidates would accept almost any job offer. However, in the market in which candidates receive numerous offers, the recruitment process changes dramatically. This means that the focus will shift to interesting offers in terms of remuneration packages, as well as to individual criteria of a particular candidate.
Deficiency of effective recruiters
As the amount of work increases, companies will begin to experience a significant shortage of talented recruiters. As a result, a real war will break out for professionals in the field of hiring. Due to the low qualification of recruiters, the deficit for professionals becomes even more acute.
Videos play a predominant role
Online video accounts for 50% of all mobile traffic. Today watching a video (rather than static pictures or reading text) is most preferable for an audience, and hence it should be used in every aspect of recruiting, for example creating video descriptions of vacancies, or employer brand videos.
The ability to quickly hire rare professionals who suddenly appear on the market
The best specialists, if they enter the labor market, are an extremely rare find. Traditional recruiting models designed to attract candidates in such cases do not work. This means that recruiters need to look for other approaches that would allow them to hire each time a new professional who is suitable for their company.
Once a candidate submits an application, it is necessary to immediately start the hiring process and make an offer quickly, even if there are currently no open positions in the company. Yes, you might end up hiring a person a few weeks (or even months) before you need them, but you will not have to be stressed out by the inability to find a competent person when you really need one.
Social network pages will replace CVs
The reality is that very few candidates have time to update their resume. And while you are employed, you do not update it at all. It turns out that it is impossible to become a candidate in principle until you update and send out a current resume. However, today in place of a resume, it is enough to look through profiles on LinkedIn and find open vacancies. LinkedIn profiles are usually more specific than a resume, and they are viewed by a large number of people: if there is some kind of inaccuracy, friends and colleagues will quickly point to it.
Emergence of "find examples of their work" component in talent acquisition
Sometimes even experienced professionals have a weak resume. Fortunately, using social media as key recruiting tool, it became possible to find work samples for many professionals. And this is good because work always gives much more insight into a worker's abilities than their resume. Recruiters should focus on finding actual examples of the work of "hidden" professionals in the labor market, which can not be found solely on the resume.
Boomerang recruitment strategies
Hiring boomerangs, it turns out, can be one of the most effective methods for quality hiring. A valuable candidate pool can be formed from previous employees. Moreover, today it is much easier to track down corporate graduates thanks to LinkedIn and other social media. Hiring boomerangs is characterized by speed, low cost, and high quality.
The importance of predictive analytics
Today the most important business decisions are based on data. Such decisions have a strong impact on recruiting: they are at least 25% better than intuitive solutions. Therefore, it is time to forget about meaningless metrics and start focusing on predictive analytics. If you need additional financial resources, consult your CFO to analyze how the results of hiring will increase a company's profits.
Referrals are more important than ever
Employee referrals should never stop. Referrals provide quality hiring not because they know someone, but because the best employees can often even outperform recruiters in building relationships, evaluating and "selling" highly qualified professionals who are not active in the labor market. In top companies, more than 50% of employees are hired through a referral program.
Personalised outreach will become the trend
Highly sought after candidates no longer respond to a generic recruitment approach. They expect a unique and personalized approach (in many respects similar to what is used when a candidate for a managerial position is employed). We call this a "manual" approach.
Furthermore, don't be surprised if a top candidate expects the job to be tailored for them. Providing topnotch candidates with a choice (with whom to work, where and when) will become a more common practice. And since this approach is impossible to apply in every workplace you will have to prioritize. This will allow you to distribute your resources to important positions and candidates.
Originally published on Recruitloop.com
Read also