Interview questions to expect during the pandemic
No matter why you're looking for a new job, job […]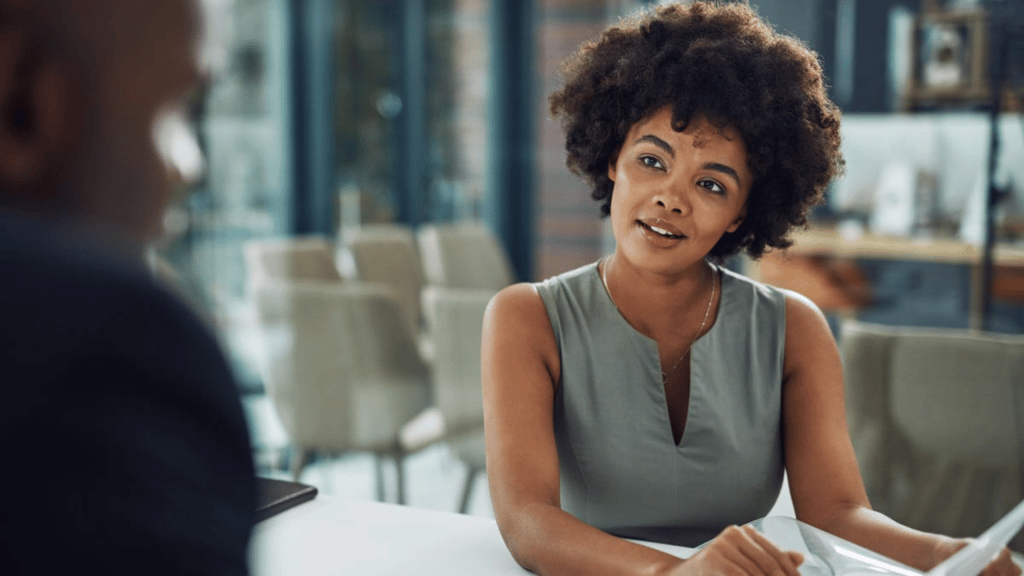 No matter why you're looking for a new job, job hunting during the coronavirus pandemic is unique. Instead of attending in-person networking events, you're likely attending virtual job fairs and tapping your network online.
Whatever you're doing, though, it's finally paid off. You've got a job interview! And while you're prepared for the fact that it will probably happen online, you'll want to be prepared for pandemic-related interview questions, too.
How to Answer Pandemic-Related Interview Questions
Like any interview, you know to expect the "typical" questions: "Tell me about yourself." "What are your strengths and weaknesses?" "Why did you apply for the job?" You are, of course, prepared for these questions.
In some interviews, you might also encounter some curveball questions. These could be as simple as "Tell me about a time when…" and you have to give an example of when you solved a problem at work. Or, you might get a brain teaser question, though that's far less likely.
However, an international pandemic presents everyone with challenges and opportunities. Employers are using this historic time to assess how you face a crisis, and how well you pivot. In a sense, they are asking, did you make lemons out of lemonade? And if so, how?
Here are some tips for answering some pandemic-focused questions that you might encounter as you interview for new jobs during COVID-19.
How have you been managing yourself during this time, and how have you been staying proactive?
Employers are trying to find out how you balance your professional life with your personal life. Both likely changed considerably, so what have you done to manage everything? How did you pivot and stay connected to your job? Or, if you lost your job, what did you do in the meantime?
No matter your situation, focus on the positives, not the negatives. For example, many people were thrown into remote work but didn't know how to use virtual collaboration tools. Talk about how you worked to become a better remote employee. Did you learn how to use Zoom more effectively? Did you master Slack or GoToMeeting?
If you're unemployed, explain what you've been doing to improve your skills and stay connected to your field. Mention any self-study and professional development you did. Since most of it was probably online, what webinars, podcasts, or free tutorials did you do?
Can you or have you worked remotely?
The pandemic radically altered the work world. Many companies that were completely in-office shifted to entirely remote. Whether or not a company remains remote is not what matters, though, when it comes to your work-from-home experience. Employers have discovered that people with remote work experience have an easier time coming into a new position.
If you found yourself working remotely due to the pandemic, discuss your ability to thrive in a remote environment. Emphasize your ability to meet, and at times, exceed your goals and objectives and explain how you did that.
But if your job was never remote, that doesn't mean you don't have remote work experience. Many positions require remote work skills, no matter how informal. For example, if you worked for a large company with satellite offices in other time zones, talk about how you collaborated with team members in these offices to meet goals.
How do you organize your day when working from home?
Even though work flexibility is a huge benefit of remote work, that doesn't mean that structure isn't a necessity. The best remote workers are self-disciplined and still follow a routine. You'll want to make it clear that you can still achieve high performance in a virtual setting.
Will you be okay returning to a physical office when it's safe?
Hopefully, the job posting was upfront about the position's location. Some jobs are going to be remote forever. Others may only be remote during the pandemic. And some companies may want staff back in the office as soon as possible.
We advise job seekers to be honest about their feelings no matter what they are. Being honest with a potential employer is important. If you are comfortable returning to a physical office environment, reiterate to the employer that you would support their health and safety protocols when in a physical location. However, if you are not comfortable returning to in-person work, it is best to be honest regarding your preference to work remotely.
How do you communicate with team members in a remote setting?
Give specific examples about how you've collaborated with team members to hit goals, and what the impact was. For example, have you created reporting dashboards that keep key stakeholders in the loop about performance, or have you utilized project management systems to manage deadlines? Do you send weekly updates to management about progress?
On the flip side, most people have experienced significant changes to their schedules during this time, requiring employers to be flexible with their working hours. Be sure to mention how you've notified your boss of this while maintaining productivity. Demonstrating your ability to proactively communicate and understand accountability is critical.
Searching for a new job can be difficult. During the pandemic, those feelings may be amplified while employers take longer than usual to respond to applications, schedule interviews, make the offer, and get you started.
Don't give up! You can still find a great job during these uncertain times.
Originally published on Flexjobs
Read also