Project Manager – Solar PV ground-mounted m/f
During the development of a photovoltaic park, one of the first steps is to secure the land to be able to implement the project. This is the role of the solar PV land manager.
Sector(s) Solar PV and solar thermal,
Objectives
Responsible for the land management of its ground-mounted solar PV projects, the successful candidate will:
Ensure thorough and regular prospecting and securing of land through the signing of lease agreements.
Target, with the support of the mapping department, different public or private lands, whether agricultural, wasteland, abandoned, or other to be repurposed.
Initiate and finalise land negotiations with the owners and operators of the land, whether public or private.
Amorce et finalise les négociations foncières avec les propriétaires, exploitants des terrains, qu'il s'agisse de collectivités publiques ou de personnes privées.
Seek out and create partnerships with the stakeholders essential to development (business providers, local authorities, mayors, elected officials, residents, notaries, etc.).
Participate in the consultation process through local meetings.
Work closely with the project managers and support teams (mapping, development) internally.
Manage their territory with autonomy, reporting to the Development Manager.
Required qualities
Leadership and an ability to cultivate the strengths of their teams. A commercial spirit, excellent interpersonal skills and managerial abilities are essential for any photovoltaic property manager.
Required experience
Successful project work, ideally in the RE sector.
Educational background
Beyond initial training, it is the personality and at least 3 years of experience in securing land that will make the difference.
It's my job
The work of analysing potential sites, the diversity and richness of the exchanges characterise my daily life. I meet a multitude of interlocutors: owners, elected officials, state or local government agencies, engineering offices, chambers of agriculture and many others. The objective is to control the land of future solar power plants. It is essential to take into account the complexity and the process of these projects, by keeping in mind the customer service, the accompaniment, the popularisation around the political and local decision-makers and the correspondence with the company in matters of activity and result. The whole team at RP Global is voluntarily committed to this privileged relation with our interlocutors, over the lifespan of the projects. The success of the latter is my main source of motivation.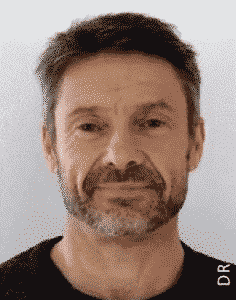 After Bepa and BTA training and then a training equivalent to two years of post-secondary education, Olivier Faucher began his career in transport, as a sales representative.
He then moved on to the photovoltaic industry, as a sales engineer, sales manager and business engineer. In 2019, he joined RP Global as a business manager for ground-mounted photovoltaic solar energy.
ValEnergies' activity is organised around three areas of expertise: the development and construction of photovoltaic power plants for self-consumption and total resale, energy efficiency and energy management in buildings (smart grid). "Within ValEnergies, I am in charge of developing new market shares in Occitanie and Nouvelle Aquitaine, by prospecting new customers and offering them technical and financial solutions adapted to their electricity consumption profile. My motto is to encourage my customers to become stakeholders in the energy transition. What do I like about my job? It is to contribute to the development of the photovoltaic subsidiary in France!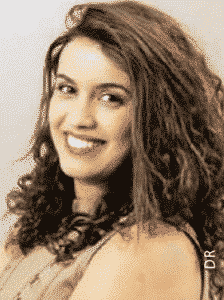 Hanaa Ouhsine holds a Master's degree in Energy Economics and Law.
After several years of experience as a business manager and then as a business development manager, she joined ValEnergies in 2020 as a photovoltaic project manager.
This offers can interest you