Solar PV Project Manager m/f
A photovoltaic park cannot be installed without upstream studies, prospecting and consultation with the local area. The role of the solar photovoltaic project manager is to choose a site, identify local constraints and propose solutions that meet local needs.
Sector(s) Solar PV and solar thermal,
Objectives
As a leader in the development of photovoltaic projects (ground, shades and greenhouses), their objectives are to:
Contribute to defining the photovoltaic development strategy and ensure its deployment;
Ensure the progress of projects, from identification to support during the construction phase;
Initiate and obtain the deliberations of the communities and secure the land;
Putting together applications for authorisations;
Cultivating an effective dialogue;
Selecting external partners.
Required qualities
Very strong organisational skills and the ability to manage competing priorities; autonomy and thoroughness as well as a mastery of business tools are necessary to flourish in the position of solar PV project manager.
Required experience
At least 2 years of successful experience in the development of solar photovoltaic projects or related projects, such as wind power, is ideal. Good knowledge of regulations and AO CREs is a distinct advantage.
Educational background
We are looking for a candidate with a technical postgraduate degree (at least 5 years of higher education) specialized in energy or the environment. Training in regional planning or specifically in photovoltaics is also desirable.
It's my job
As a solar project manager, I follow the projects from the prospecting phase to the launch of the construction site. This involves both purely technical aspects and consultations with the various stakeholders. I am in charge of land management, project sizing and management of environmental studies, the preparation of files (request for authorization, etc.) and the various stages of consultation with elected officials, local residents or owners. I like this diversity and I find it very stimulating, combining technical skills with human qualities, supported by organisational skills and adaptability, all the more marked with the start-up spirit of Green Lighthouse. As I am personally committed to sustainable development, this position allows me to reconcile my values with my professional career, while contributing my in my own small way to the energy transition.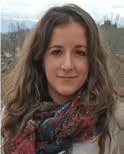 Lisa Savio is an engineer in process and environmental engineering, specialising in energy, and graduated from the Insa (National Institute of Applied Sciences) in Toulouse. She also completed a program in wind engineering at the University of Quebec in Rimouski.
After nearly three years of experience in wind project development, she joined Green Lighthouse in January 2019 as a solar photovoltaic project manager.
Job description created in partnership with

This offers can interest you