Photovoltaic Business Director m/f
True leader and driver of the development of solar PV power plants.
Sector(s) Solar PV and solar thermal,
Objectives
Define the solar PV growth strategy (development and acquisition, targets and priority actions).
Build the roadmap and ensure its successful implementation, in compliance with the set objectives.
Create, manage and drive the team forward while developing and leading a network of partners (land prospectors, business providers, developers, etc.) and ensure the cultivation of corporate values.
Be the driving force behind the successful development of new solar PV plants, particularly in the upstream phase (identification, prospecting, securing, etc.) in order to ensure a continuous flow of projects and the proper transfer to the development and implementation divisions.
Ensure the proper development of internal processes, tools and methods in a spirit of permanent optimization.
Ensure the proper budget management of the department and the profitability of the projects and manage the territory with a high level of autonomy, while reporting directly to the CEO.
Required qualities
Leadership and a sense of business development. Ability to drive ideas and impact those around you by cultivating a positive dynamic. Excellent interpersonal skills and the ability to get people on board.
Required experience
At least 5 years of experience in the development of solar PV plants, ideally with an IPP, developer, EPC specialist (or design office). Very good knowledge of the industry.
Educational background
A postgraduate degree (either from business school or engineering school).
It's my job
Taking charge of accelerating the development of photovoltaic power for UNITe is an exciting experience for me. The group is a leader in renewable electricity production in France. It has been active for more than 35 years and operates more than 60 power plants in three renewable energies: hydroelectricity, wind power and solar photovoltaic. This historical anchorage in the territories, the reputation and the flexibility of the company are precious assets for my teams, in charge of developing photovoltaic parks everywhere in France. In addition, the group has the means to achieve its ambitions thanks to a solid family shareholding and parks of 4 to 60 MW are already under development. Moreover, I am looking for people to come and reinforce the development and prospection team!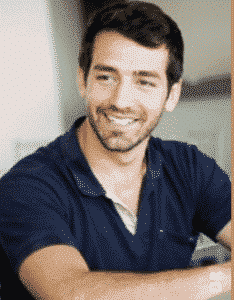 Xavier Permingeat holds a Master's degree in management. After several experiences in business development in France and abroad, he joined UNITe in 2021 as Director of Photovoltaic activity.
Within Vol-V ER, a 100% subsidiary of the Compagnie Nationale du Rhône (CNR), I am in charge of reinforcing and setting up a multidisciplinary team of specialists in rooftop photovoltaics (prospecting, development, construction), and participating in the development strategy of the large-scale solarization project in the Rhône Valley in relation with our shareholder. What do I like about my job? Being part of the action, participating in an exciting project that makes sense and allows for the large-scale development of solar energy in the regions, particularly in the Rhone Valley.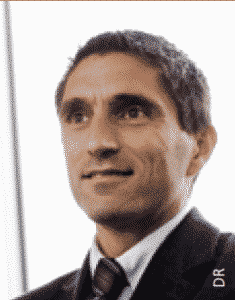 After a law degree and a diploma from the Ecole Supérieure de Commerce de Pau, Olivier Mercou began his career as a sales manager, then as a regional manager for various leading telecom operators in the national and international markets.
Sucessively regional delegate, operational director, European business development manager for Tenesol / Total / Sunpower and sales director for EDF ENR in particular, he has been working in the PV field since 2007. He is currently the director of rooftop solar PV for Vol-V.
This offers can interest you