Sales manager – photovoltaic systems m/f
As a true Business Developer, the Sales Manager - Photovoltaic Systems m/f is the guarantor of strong and sustainable growth in his sector.
Sector(s) Solar PV and solar thermal,
Qualification(s) Bac +3, Bac +4, Bac +5,
Experience(s) 3 years, 5 years,
Objectives of the Sales Manager – Photovoltaic Systems m/f
As a true Business Developer and guarantor of strong and sustainable growth in his or her sector, the Sales Manager – Photovoltaic Systems :
Prospects, develops and strengths relationships with his or her installer customers, marketing a range of photovoltaic solutions.
Leads, supports and trains its installer customers.
Establishes win/win partnerships with them on the basis of business won together.
Follows up the daily management of the business with the help of the teams.
Fully accountable for results, manages his perimeter with great autonomy under the responsibility of the Management.
Required qualities
Relational and organizational skills, result-oriented, performance-oriented and with a strong sense of customer service. Dynamism, taste for challenges and a job well done. Autonomy, pugnacity and investment.
Required experience
A convincing experience of min. 3 to 5 years in the field of the sale of technical products in BtoB, near craftsmen and companies in the 2nd work of the building; ideally acquired in the universe of the photovoltaic solar, thermal solar, roofers or close….
Educational background
Superior commercial training.
It' s my job
« Krannich Solar France, a subsidiary of Krannich Germany, a pioneer in solar energy since 1995, is present in France since 2008. More than a distributor of photovoltaic material, we consider ourselves as a partner. It is an exciting job, which requires listening, advice, responsiveness, flexibility but also sometimes firmness. It's a team effort that involves the sales department, the technical department, purchasing and logistics. Action and pragmatism are part of my daily routine. I am lucky enough to have a great deal of freedom to make decisions and to take responsibility for them. My installer customers are professionals in the field, and their constraints make them very demanding. My role is to support them in their development in a very dynamic and competitive market.»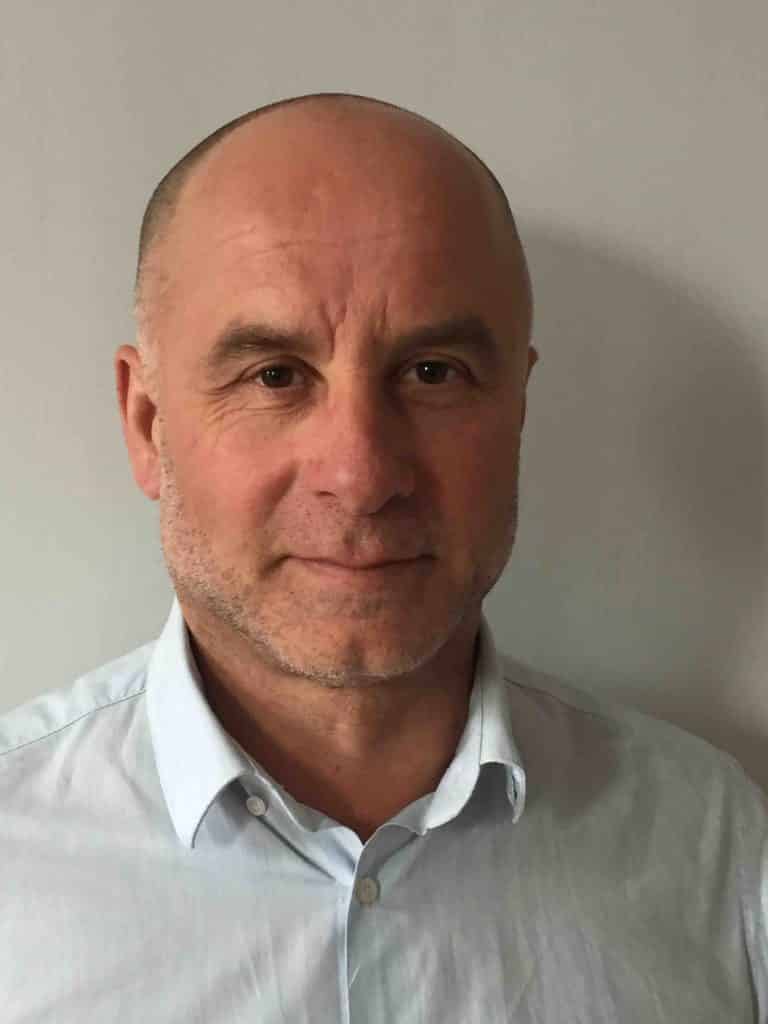 With a commercial background, Eric MOIROUX has many years of experience in sales, negotiation and prescription of products and technical solutions with high added value in a B to B environment.
He joined Krannich Solar in 2022 as Sales Manager for the AURA region – Photovoltaic Systems.
Fiche métier réalisé en partenariat avec

This offers can interest you