Hydroelectric development manager m/f
The hydroelectric development manager is in charge of a hydroelectric operation or a facility for which he/she must ensure production and compliance with safety standards at his/her level.
Objectives of the Hydroelectric Development Manager m/f
The Hydroelectric Development Manager is the driving force behind hydroelectric projects, he/she :
Ensures the successful development of hydroelectric power plants, from identification to obtaining construction permits.
Develops relationships with partners and create a portfolio of projects. Identifies and evaluates projects that are likely to meet the investment criteria.
Actively participates in the various stages of development and manage the successful completion of projects with the support of internal and external teams.
Ensures responses to hydroelectric tenders.
Identifies, validates and manages the acquisition of existing plants and participates in investment decisions.
Supports the company's development with the sector's players and represents the company in the industry's working groups.
Manages the scope with a high degree of autonomy and under the responsibility of the Management.
Required qualities
Good knowledge of land use planning and due diligence. Entrepreneurial spirit, leadership and good analytical skills. Good command of IT tools and English.
Required experience
5 years of experience in the development of hydroelectric projects.
Educational background
M/F, with higher education (Bac+5 min) of type Engineer with a specialization in hydraulics or hydroelectric systems.
It' s my job
UNITe is one of the historical leaders in small hydroelectricity in France. After two recent exemplary achievements (the Meije power plant in 2019 and the Parpaillon power plant, currently under construction), UNITe is launching a dynamic hydroelectric and photovoltaic development program in France and abroad. In this context, I am in charge of identifying new sites for our future developments. I rely on cartographic data, field visits and our network of operators throughout the country. Once the sites have been validated, I establish partnerships with local players, and then I supervise the technical and environmental studies until the authorizations are obtained. The variety of skills required to develop green energy makes this job motivating and exciting.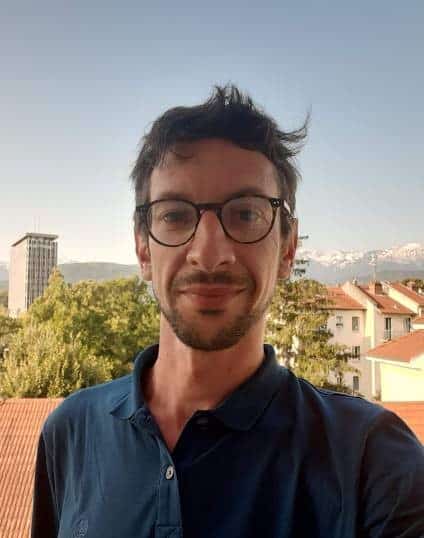 Emmanuel Farvacque has a degree in Hydraulic, Structural and Environmental Engineering.
After several years of experience as a Civil Engineer for EDF's CIH and then as a Project Manager at SERHY, he joined the UNITe group in 2020 as Hydroelectric Development Manager.
This offers can interest you