Solar PV Engineering and Construction Manager m/f
True leader and guarantor of good design and completion of solar parks.
Sector(s) Solar PV and solar thermal,
Objectives
As a true leader and guarantor of good design and completion of solar parks, the objectives on this role are the following:
Create, manage, lead and develop the construction engineering division.
Provide technical support to the development team from the initial project phase.
Manage the studies, intervene in the technical choices and carry out the review of the plans and engineering.
Manage and ensure the follow-up of the preliminary project until the completion and acceptance of the work on all the lots in compliance with the set objectives.
Ensure the proper definition of specifications, select and manage subcontractors in accordance with the standards of the trade.
Ensure compliance with regulatory procedures (HSQE, etc.) and best practices.
Create and cultivate a relationship of trust with external parties.
Required qualities
• Entrepreneurship
• Leadership, perseverance, autonomy
• Organisational skills
Required experience
At least 5 years experience in the design and construction of electricity or energy production sites, ideally RE.
Educational background
Higher education (postgraduate degree), in a field such as civil engineering, public works, electrical engineering, or similar.
It's my job
Corfu Solaire is involved in the development, construction and commissioning of solar power plants with a focus on good integration into the territory. On a daily basis, my goal is twofold. In the development phase, I provide project support for the design and optimization of solar power plants in order to reduce the cost of electricity and increase profitability. In the construction phase, I am responsible for the management of the projects until the commissioning and the transfer to the operations department. This assignment gives me a very broad view of the technical and economic side of the projects.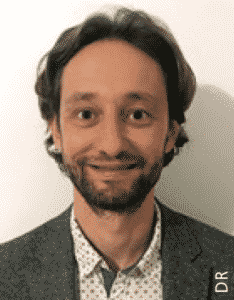 After his studies at the Ecole des Mines, Christophe Fels started his career as a project manager for off-grid solar applications in West Africa, a position he held for seven years.
Following a first experience as a project manager in South Africa for the construction of ground-mounted solar power plants, he joined an inverter manufacturer and refined his technical knowledge in conversion and plant design. At the beginning of the year, he joined Corfu Solaire as engineering and construction manager.
This offers can interest you