Wind Observatory 2023
The wind energy sector is the leading employer in the French renewable energies sector!
The dynamic nature of the wind energy sector has been confirmed in the latest edition of the Observatoire de l'éolien (Wind Energy Observatory) produced by France Renouvelables and Capgemini Invent.
As the leading employer in the renewable electrical energy sector, wind power is once again demonstrating its strength and dynamism within the energy industry.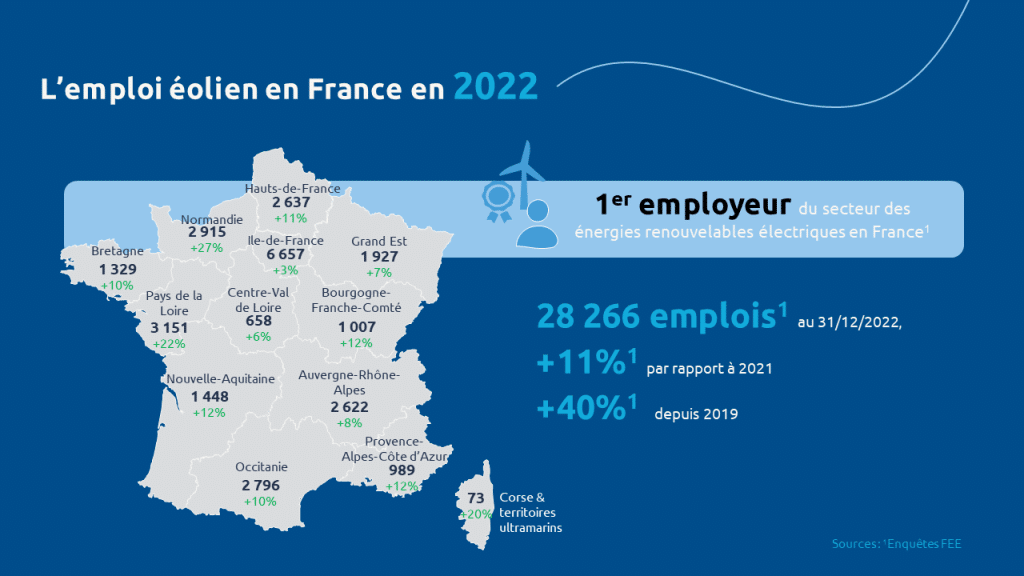 Four key facts to remember :
In 2022, 28,266 direct and indirect jobs have been identified across the wind energy ecosystem, representing an 11% increase on 2021.
The onshore and offshore wind industry will have over 21,100 megawatts of installed capacity in France by 31 December 2022.
In total, there are 900 companies throughout the country.
On average, 7.5 jobs are created in the wind energy sector every day in France.
Read the full study on the France Renouelables websiteFrance Renouelables
Read also