4 tips for writing a resume that will get you the interview
If you're tired of meticulously writing, editing and rewriting your […]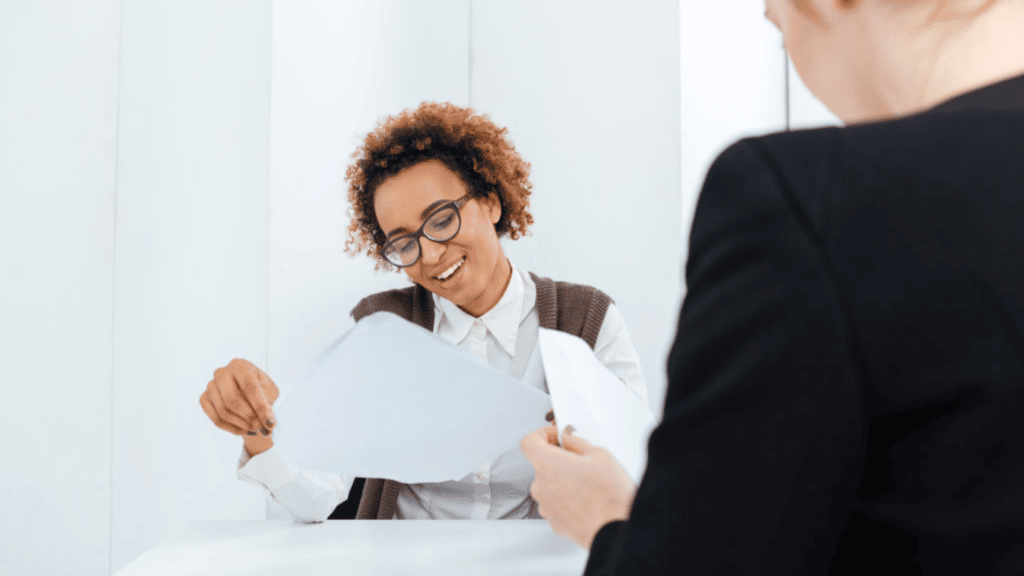 If you're tired of meticulously writing, editing and rewriting your resume, only to send it off and never hear about it again, you're not alone. The reality is that it's possible no one ever saw your resume at all. Over 90% of large companies use applicant tracking systems that scan your resume and determine if you are a fit for the role or not by looking for keywords. Keywords are those that are essential to the role, and the systems use them to filter the applications coming in, narrowing down the pool of applicants recruiters or hiring managers need to sift through for consideration.
To learn more about keywords and how we can use them to help our resumes stand out, I spoke with LT Ladino Bryson, CEO & founder of vCandidates. Known as "The Employment Therapist," Ladino Bryson has been an executive recruiter for six years, and has placed over 600 candidates at companies such as Tesla, Sharp Business Systems and MSC Industrial Supply. Not only did Ladino Bryson have advice on how to get past the applicant tracking systems, but she also gave some helpful insight on how to make your resume stand out by conveying personality.
Here are her four best tips on writing and formatting your resume to get the interview.
Describe your experience using keywords from the job description you are applying to
Ladino Bryson describes keywords as "a tool used to help find candidates that are relevant to a position." She advises candidates to prepare their resumes by looking at the terminology used to describe the role and requirements in the job they want. Then use that same terminology to describe their own experience.
"Some people say, 'I was a maintenance technician.' Well, that's great. But if it's a job is for a janitor and you don't have janitor in your resume, it's not going to show up. Likewise, if you have it listed as a janitor and they're looking for maintenance technician, it may make sense to also put maintenance technician so your resume is pulled up.
Put the keywords at the top of your resume.
Ladino Bryson suggests to many candidates that they adopt the LinkedIn style headline under their name that gives a short description of who they are and their best qualities as an employee. If you're applying for the right roles, the words you use as a headline should easily reflect the keywords for those positions. Putting them right at the top of the resume can be impactful in getting the hiring manager's attention.
"When we look for those filtered words, there's a yellow highlighter that shows every time the words shows up in your resume. If [the keywords are] in your title, it is going to pop immediately."
Avoid listing irrelevant experience.
Ladino Bryson named this as the most common mistake she sees; Candidates list outdated, irrelevant experience that isn't necessary for the job they're applying for
"Anything that is over 10 years ago, unless it is completely relevant to the position you're applying for and shows a natural progression, I would take off."
If you're using your past experience to apply for a variety of roles and industries, make sure your resume is geared to each of those roles specifically.
"What I like to tell candidates is to simply have different versions of your resume. If I'm going for entertainment roles, I can have one that just speaks to my experience as an entertainment executive. If I'm going for recruiter roles, it would speak directly to that."
If you're early in your career, not all your work experience may be completely relevant to your next job. In that case, Ladino Bryson suggests that you make your experience tell a story. Whether that is your ability to commit to a job for a long amount of time, or simply the experience you gained through jobs during school, it needs to prove a point.
Use your hobbies to show your personality.
Candidates commonly have a section on the bottom of their resume to describe what they like to do in their free time. Instead of using that space to just list some of your part-time hobbies, use it to show more about who you are rather than what you do.
"I had a situation where a guy told me that he collected and painted miniature horses. It was his way to sit and just focus on something else after a stressful day. I said, 'Let's put avid horse lover in your resume.' When he sent it, the hiring manager asked him in for an interview within 30 minutes of receiving the resume." As it turned out, the hiring manager was a big equestrian fan.
If you volunteer or have another important part of your life, describe it, and say why you're motivated to spend your time on that activity. Give the hiring manager a better picture of you as an employee by using this section to indirectly describe your personality."People make hiring decisions based 60% on skills and talents and 40% on likability. They want to know that they're going to get along with you and that you're going to get along with others."
Originally published on Forbes
Read also