How to be a successful recruiter
Screen, interview, hire and repeat. That could be the shortest job […]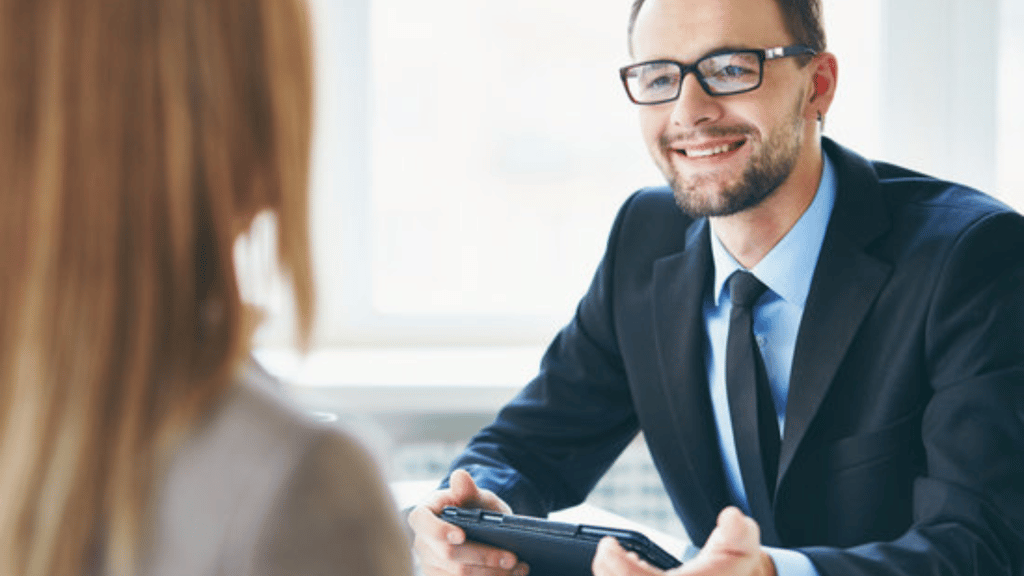 Screen, interview, hire and repeat. That could be the shortest job description for a recruiter. But a glimpse at a recruiter's typical agenda shows that their day-to-day tasks are not as simple as you might think. Here are recruiters' top responsibilities broken down by stages of the hiring process, along with advice on how to be a successful recruiter at each stage:
Meet with the hiring manager
Intake meetings with hiring managers kick off a smooth hiring process. For an effective recruiter-hiring manager collaboration, make sure you:
Agree on qualification criteria. Separate must-haves from nice-to-haves and decide on deal-breakers early on, so that you're both on the same page.
Communicate regularly. Whether in-person or via email, communicate during all hiring stages. Keep hiring managers updated on how many candidates you interviewed, how many you've qualified and when candidates complete assessments.
Be consultative, especially to less experienced hiring managers. Offer advice on how to evaluate candidates and make sure they steer clear of illegal interview questions.
A clear job description will attract qualified candidates and reduce the number of non-qualified applicants. To write a good job description:
Use job description templates as an inspiration. You can customize job duties and requirements based on the scope of responsibilities of your role.
Revisit job ads you've published in the past. Update old job descriptions for the same role and modify them with new tasks and benefits, if they have changed.
Double-check role-specific terms with hiring managers. Buzzwords and jargon fail to describe what the position is about and may turn candidates off. Instead, use clear phrasing to help your audience understand the job's requirements.
Once your job description is ready, you will need to upload your ad to job boards and your careers page. To do this, make sure you:
Set up accounts with job boards. Enroll or renew your subscription to job boards and follow necessary guidelines for publication approval.
Make your ads social media-friendly. Customize your job ads for posting on social media (use less text and more visual aids and link to full job description.)
Use niche recruiting channels. Consider local job boards and industry-specific platforms to narrow down your audience, like Dribbble and Stack Overflow.
Source passive candidates
Proactive candidate sourcing brings you in front of potential hires who mightn't be actively looking for a new job opportunity. It can also help you reduce your overall cost and time to hire. Here are some sourcing tips:
Set aside time to source. Book timeslots in your schedule (e.g. two hours per week) to focus on candidate sourcing. Browse LinkedIn profiles, search on professional networks and craft personalized recruiting emails to potential candidates.
Diversify your sourcing. Mix up your sourcing channels depending on the role. For example, Github is a good place to look for developers, while you can use Behance to evaluate designers' portfolios.
Invest in software that makes sourcing easy. Consider tools that help you find potential good fits online and manage candidates' profiles all in one place.
Looking to find passive candidates fast? Workable's all-in-one recruitment software offers an industry-leading candidate sourcing tool to help build your talent pipeline.
Screen resumes and applications
Resume screening can be time-consuming, especially if you receive many applications for a role. Here's how to improve your efficiency with this task:
Use knockout questions in your application forms. They'll help you eliminate candidates who lack minimum requirements.
Set – and stick with – an 'apply by' date. Schedule a deadline for applications to be submitted by, and start reviewing them after that date. This way, you'll resist the temptation to show favoritism toward people who applied early in the hiring process.
Speed up the hiring process by using a mobile ATS. Review applications on the go and contact the rest of the hiring team from anywhere, so you can reach a hiring decision more quickly.
Employee referrals help you hire faster and better. Here's how to make the most out of your referral system:
Get everyone involved. Send a "Refer a friend" email to all employees to announce an opening and enable them to upload referred candidates' profiles directly into your ATS.
Offer incentives. Consider implementing a referral bonus program to motivate your current employees to recommend qualified candidates.
Cast a wider net. Don't limit your search to your existing coworkers. Ask for referrals from your external network, including clients and former colleagues.
Interviews are at the core of recruiting. They help you understand if candidates who are good on paper are also qualified for your open roles. To improve your interviewing skills:
Come prepared with questions for each stage. Depending on your company and your role, you may be involved only in the first interview or in more interview rounds. Make sure you have appropriate interview questions for each stage that will help you understand whether your company and the candidate are a good match.
Set aside extra time to research candidates and schedule interviews. Job interviews require more time than the actual interview duration. First, you need to schedule the interviews, then prepare for them by reviewing candidates' applications and finally, keep notes and provide feedback to the hiring team after each interview.
Make interview scheduling easier with email templates. If you find yourself sending similar emails to candidates to arrange or confirm interviews, use email templates to save time. Use pre-written messages with attachments when necessary (e.g. directions to your offices.)
Prepare and send job offer letters
When the hiring manager and the CEO have made a hiring decision, it's time to let the candidate know. Here's how:
Cover all the important points. A well-structured job offer email clarifies all employment terms. Include compensation and benefits, working hours and if applicable, contract length.
Be prepared for negotiations with candidates. If candidates want to negotiate their salary in the offer letter, talk to your Finance department to learn about your budget limit.
Help the hiring manager personalize the offer. If you prefer to have your hiring manager extend the job offer, help them write the email or advise them on how to share the good news over the phone.
Contact rejected candidates
A rejection email or call mightn't be a pleasant task, but it will go a long way towards leaving a good impression on candidates you might want to consider for future roles. A few pointers to help you reject candidates with grace:
Customize your rejection emails based on hiring stage. If you turn down candidates after the screening phase, opt for brief yet polite messages. For candidates who reached the final stages of your hiring process, personalize your emails to maintain good relationships.
Respond to requests for interview feedback. If candidates ask for interview feedback, explain why you didn't select them. Stick to job-related criteria to avoid legal risks and, if applicable, suggest staying in touch for more suitable job openings in the future.
Refer back to your interview notes. Interview scorecards will help you remember candidates' answers and overall interview performance. This will come handy if you interview many candidates on a daily or weekly basis.
Although the hiring manager and HR usually do the heavy lifting of onboarding, you can help them transition smoothly from candidate to employee. Here's how:
Enter the employee's data into your HRIS. Or, provide new employees' information (e.g. contact details, starting date, etc.) to the HR team so that they update internal databases.
Let staff know about the new hire. Send a new hire announcement email to inform employees about their new colleague. Make sure that the IT team creates software accounts for the new hire, as needed. Also, contact the Accounting department so that they add your new hire to payroll.
Schedule a meeting with new hires after their first week and month. Check in to see how they are adjusting to the role, whether it lined up to their expectations and get advice on how to improve recruiting processes in the future.
Review recruiting metrics
Recruiting KPIs, like time to hire and source of hire, can reveal areas of improvement:
Take a look into metrics two or three times per month. This will help you understand hiring trends and identify potential issues (e.g. the number of candidates for X role you evaluate in each stage.)
Take action on trends. Simply tracking metrics is not enough. Interpret and act on data in ways that make sense for your recruiting strategy. For example, suggest re-adjusting your recruitment budget if you notice that one sourcing channel brings in more qualified candidates than others.
Consider candidate-related metrics, too. Online reviews and candidate experience surveys can also prove insightful. Read what candidates have to say about your hiring process, as their opinions affect your employer brand.
Good relationships with past and potential candidates may help you fill future job openings. Here's how to build talent pipelines for your hiring needs:
Never stop networking. Always respond to potential candidates who reached out to you on social networks with queries about your job. And, proactively connect with people who might be good fits in the future.
Meet people in person. Network in conferences and job fairs. These events offer you the chance to meet potential candidates en masse and promote your company. You could also consider hosting recruitment events when you're actively hiring.
Create a talent pool. Keep high-potential candidates who you don't have an immediate role for warm. Create a database of past applicants, complete with their profiles and a detailed history of your interaction, and let them know you're going to consider them for future roles. This will come handy when you decide to contact them again.
Oriinally published on Workable
Read also