Wind power project manager m/f
No question of installing a wind farm without a study, prospecting and consultation beforehand. Choosing a site, identifying obstacles and proposing solutions: this is the role of the wind farm project manager.
Objectives
As the driving force behind the successful development of wind farms in their region, the wind farm project manager:
Prospects and identifies potential areas for project development, gains the trust of local stakeholders in targeted territories and secures projects through deliberations and signature of lease agreements.
Carries out legal and regulatory monitoring.
In relation with the elected officials and in consultation with the population and local actors, creates a dynamic around the projects.
Maintains relations with government departments and organizes steering committees, field meetings, etc.
Coordinates the various expert reports (engineering, legal, communication, etc.) in order to obtain the necessary authorisations for the construction and operation of the project.
Supervises the administrative authorisation applications and their examination.
Ensures the follow-up of the construction launch.
Required qualities
Determination, thoroughness and ability to summarise. Demonstrable conviction, and excellent interpersonal and communication skills. Demonstrable autonomy and organisational skills. Enjoys multi-tasking and teamwork.
Required experience
At least 3 years' experience in the development of renewable energy projects, ideally wind power.
Educational background
Ideally, you have a Bachelor's or postgraduate degree (engineering school, DESS, Master's degree) in Energy, Environment, Geography or Regional Planning.
It's my job
The transition from prospecting manager to project manager was a natural one. By working regularly with the players in the area, under the guidance of a project manager, you learn the job gradually. The project manager is a bit like an orchestra conductor; he or she must know all the instruments and have them play in harmony to make the project a success. It is as much a matter of managing and anticipating the many stages along the way as it is of representing the company and its ethos to elected officials and also, often, of managing opposition. I am proud today to be part of Opale, with its family atmosphere and its values, which allow the collective to be joined in their firm belief in the energy transition and the role of the individual at its heart. What I also note about this job is that the different backgrounds of the project managers and the members of the company compliment each other within the team, which is a real asset for the success of the projects.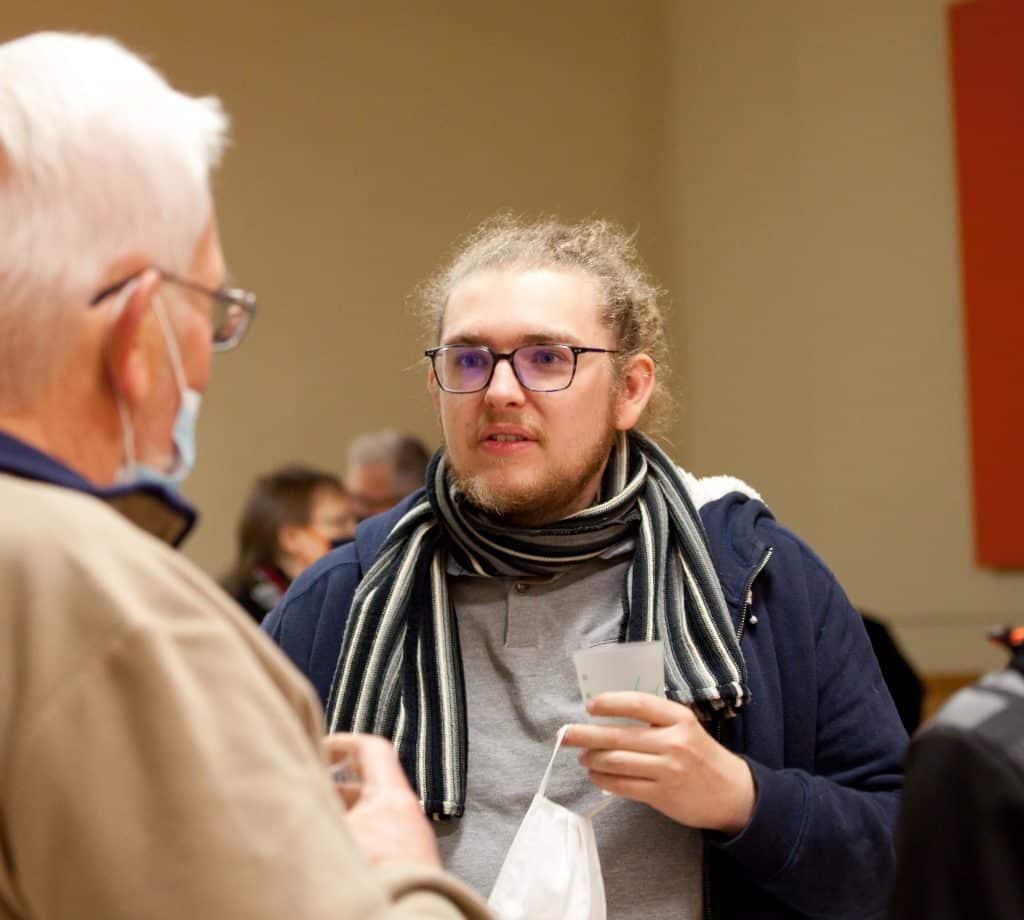 Maxime BARETS holds a Master's degree in geography.
After a first experience as a renewable energies prospecting officer, he joined Opale Energies Naturelles in 2021 as a Wind Energy Project Manager.
This offers can interest you