Director of New Energies
Manages and leads all of the group's prospecting, development, construction and operating activities.
Objectives
Define the group's strategy in terms of wind, solar and small hydro power in collaboration with the board of directors, build the roadmap and ensure its proper implementation in compliance with the set objectives
Manage, motivate and advance its teams with dynamic growth of the workforce
Identify, evaluate and propose business acquisition opportunities
Develop and cultivate privileged links with key players in the sector, territories and institutions, elected officials, professional unions, various partners and carry out lobbying work
Manage interfaces with other departments, whether they are support functions or exploration departments
Taking full responsibility for results, the successful candidate will manage their area with a high degree of autonomy, reporting to the Board of Directors
Required qualities
Leadership and ability to cultivate the strengths of their teams. In-depth knowledge of the energy sector and a strategic viewpoint. A keen understanding of the market and its players and an ability to define and take advantage of competitive advantages.
Required experience
More than seven years of demonstrable experience in RE, as a business unit or group subsidiary manager, development manager or similar.
Educational background
A postgraduate degree (business or engineering disciplines).
It's my job
During my studies, I became convinced that global warming and humanity's confrontation with planetary limits will be the challenges of the 21st century. I like to remind my employees of the opportunity to work on a daily basis to solve these challenges. However, even though we work in a noble sector, competition is intense and markets are evolving rapidly. I therefore put a lot of emphasis on prospecting and working on new business models. It is as rewarding a task as structuring the internal organisation of the three entities I manage. Among them, my time is largely devoted to the emergence of Solarhona, which carries the solar activities on roofs and shades of the group. Created very recently, its entire internal structure (processes, support functions, sales strategy, etc.) is being put in place to compete in this market.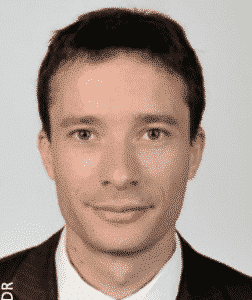 A graduate of the Ecole Polytechnique and the Ecole des Ponts Paris Tech, Julien Marchal has acquired more than twelve years of experience in the energy sector.
He advised French President François Hollande and Emmanuel Macron, before joining CNR as director of new energies.
This offers can interest you